They liked it so much the first time we just had to head back to RJ Gators before they left. Turns out that the gang had a great time at Busch Gardens (even without me). Instead we met at the restaurant after work and once again the food was great.
However, we were lucky to get a parking space. Next door an Irish pub was having a party … and the area was packed with people. Suppose that makes sense since it was St. Patrick's Day and all … but wow. We stopped by before leaving for home: they had a live band playing outside to a crowd of 200-300 people, kegs of green beer being emptied like there was no tomorrow, and even a parade float stopped by with a police escort … nothing like any St. Pat's Day I have ever seen. Oh … did I forget to mention fireworks before the night was out. Incredible! Think I am going to have to join in next year … just seems like WAY too much fun 🙂
On a side note, I finally got to take the book quiz Krishen wrote about a few days ago: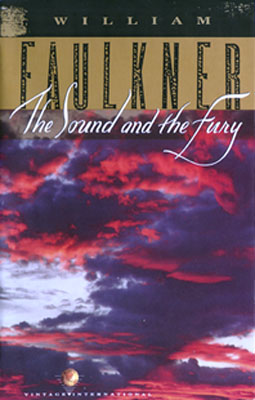 You're The Sound and the Fury!
by William Faulkner
Strong-willed but deeply confused, you are trying to come to grips
with a major crisis in your life. You can see many different perspectives on the issue,
but you're mostly overwhelmed with despair at what you've lost. People often have a hard
time understanding you, but they have some vague sense that you must be brilliant
anyway. Ultimately, you signify nothing.

Take the Book Quiz
at the Blue Pyramid.
[Since I have never read this book I think I should check it out, can anyone else shed light on this one?]